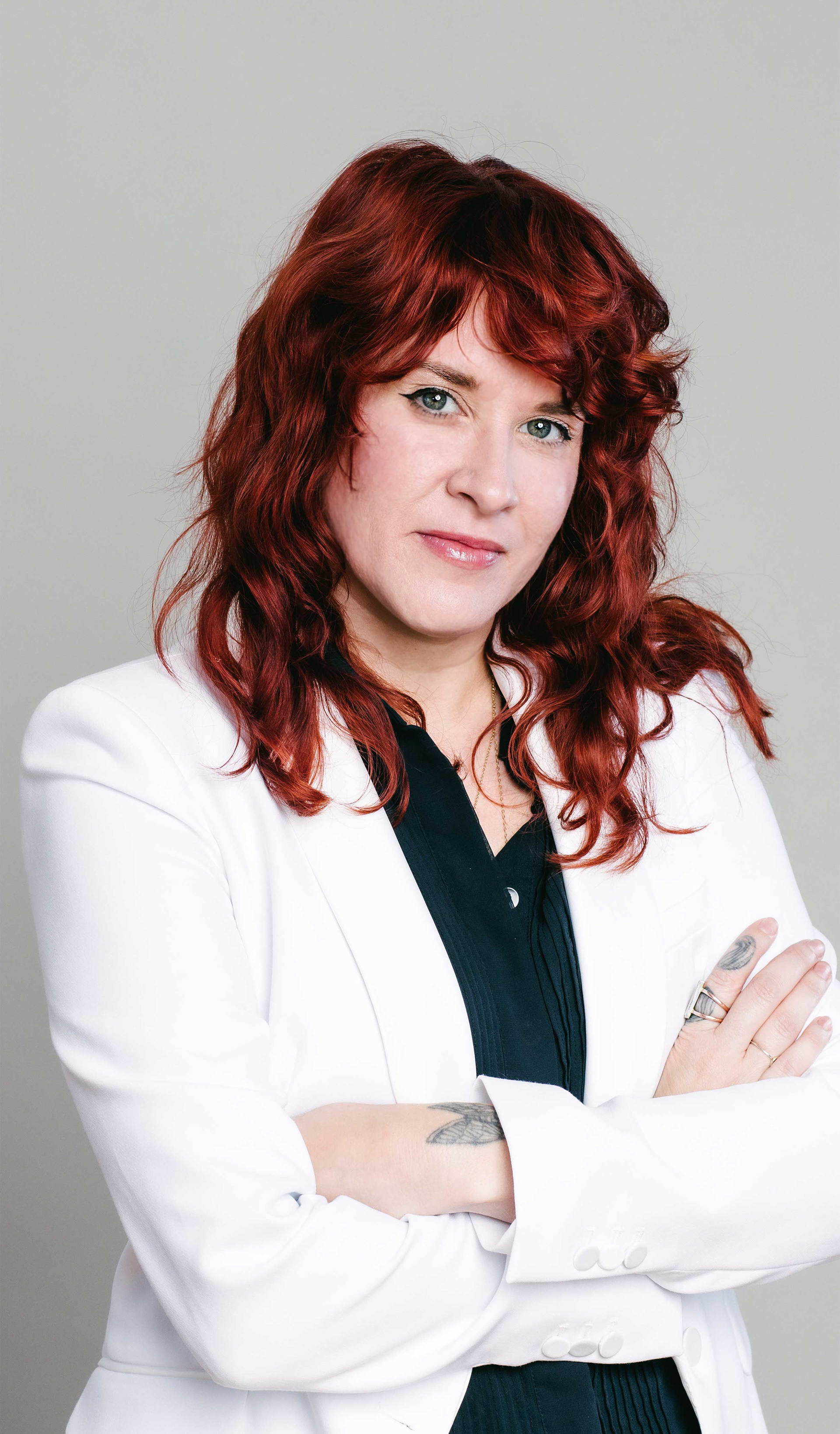 Kansas City scenes from the Kauffman Center to 18th and Vine. Winks to local trends and celebrities. A playful push puts whimsical KC in the mobile devices of hometown fans and visitors alike.
And it comes courtesy of the team that helped rebrand Kansas City's now-iconic logo in 2013.
Emily Elmore, Single Wing Creative
In the age of digital marketing, regionally-specific emojis, stickers, and gifs can play an important role in the infrastructure of a community's civic pride, economic development, and tourism potential, said Emily Elmore, founder of Single Wing Creative and Emoji My City.
"We decided it would be best to be a part of seeing the city grow," she said, noting her firm's 
Emoji keyboard
 is the latest effort in Single Wing Creative's ongoing "community sense marketing" and government-minded focus.
Graphics developed for the Emoji My City project include references to KC sports successes, hot spots across the city, and simple expressions of community love.
"We really want graphics to capture the spirit of the city," added Kathy Lu, co-founder of Emoji My City.
Dozens of new stickers have been added, including nods to Boulevard Brewing Co. and Lulu's Thai Noodle Shop.
Kansas City is the first Emoji My City community to launch for Single Wing Creative, with packs next set to debut with graphics specific to Las Vegas, Austin, and New Orleans.
Founding Single Wing Creative itself in 2009, the firm has evolved to focus on government- and transportation-related projects, Elmore explained, including strategic marketing techniques like website development, event consulting, and multimedia presentation.
A goal is to create recognizable logos for each respective department — unique designs that provide transportation entities with an edge that allows them to focus on what really matters, Elmore said.
"We are very passionate about cities and communities. A big thing about making cities work is your infrastructure," she said. "It's really important to build things that people can use and be a part of, like the highways."
Their deeper local impact, however, has involved rebranding for the historic 18th and Vine jazz district, Elmore said.
"Phase one, we worked with [Kansas City-based engineering firm] HOK on creating the branding, running the social media, the public engagement. Then we built the website," she said. "We have kept the Instagram account for 18th and Vine running because we want businesses to continue to get their voices out. We really care about the area."
Stickers reflecting places like 18th and Vine are part of the firm's dream of boosting an ongoing Kansas City renaissance, said Grant Trahant, Digital Strategist, Emoji My City, who touted motion graphics, like a streetcar navigating down KC's busy Main Street. 
"We get to incorporate all the city elements that we love about Kansas City," he said. "We feel that everyone in KC will love what's on the keyboard. They are all landmarks and neighborhoods that people enjoy. It's a fun interactive."